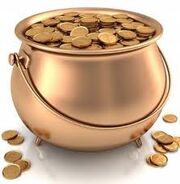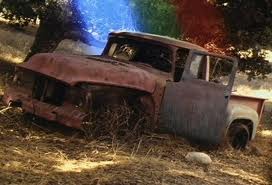 The Pot of Gold, or Lep's Pot of Gold, is gold that the Leprechaun possesses. Usually the Leprechaun gets his gold stolen by someone, which leads to him pursuing the thief until he captures and most likely kills the thief.
Storyline
Edit
All the Leprechaun movies involve the Leprechaun's gold getting stolen, except for Leprechaun 2, where the Leprechaun is in pursuit of a bride.
Rainbow Theory
Edit
The rainbow appears twice in the Leprechaun series and always leads to the Leps Pot of Gold. To the right is a photo of the end of the rainbow where the leps gold is in the rusted car. This scene appears in Lep 1.
Ad blocker interference detected!
Wikia is a free-to-use site that makes money from advertising. We have a modified experience for viewers using ad blockers

Wikia is not accessible if you've made further modifications. Remove the custom ad blocker rule(s) and the page will load as expected.