This page is for the weapons that were used in the Leprechaun film series leading from firearms to melee weapons.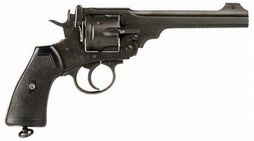 Webley .455 Mk VI-In the first film Daniel O' Grady is seen using
                   a webley.455 to fight off the leprechaun.
Smith and Wesson model 10-In the first film deputy tripet uses a smith and wesson model 10 as his service weapon.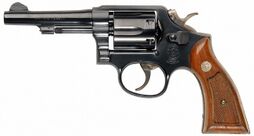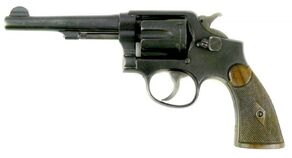 IN the third film Gupta the pawn shop owner uses an orginally
modeled smith and wesson revolver.
Single Action Army-In the fourth film the leprechaun can be seen                                                                                               using a single action army revolver.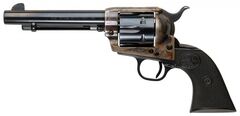 Smith and Wesson model 15-In the second film a police officer
                                  can be seen using a smith and wesson
                                  model 15 as his service weapon.
Ad blocker interference detected!
Wikia is a free-to-use site that makes money from advertising. We have a modified experience for viewers using ad blockers

Wikia is not accessible if you've made further modifications. Remove the custom ad blocker rule(s) and the page will load as expected.